i must say i can't use better words to describe… 100% full full full quote
here part of the article, u can click on picture to read the full article.
big thanks to the writer!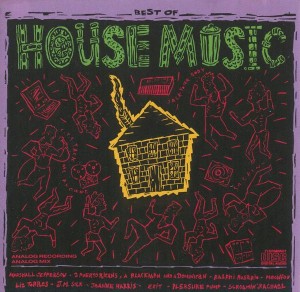 THE HOUSE THAT JACK DIDN'T BUILD
by Joseph Hallam
Last year saw a huge influx of producer's both new and old jumping on the house band wagon. They would label their work deep and it would follow a path, well, more of a rocky road, that we have been down many times before. This road took us back to the 90′s but it left out so much along the way. Every other week an unknown name with a badly produced imitation of the classic 90′s house sound would come out of the woodwork to try get a piece of the action once they heard house was the flavour of the day. Now I can't say for sure if they know their history or if they are just another fly-by-night wannabe producer with a crack copy of Ableton and a few Kerri Chandler CD's… but I would bet that I am not far off, I mean these guys bit a sound so hard that they left permanent teeth marks.
As 2012 moved on, we saw more and more badly produced copies of this classic sound and it started to grate on me. These tracks lacked the soul and the groove that house is known for and they left me feeling cold, I could tell that they had been made without any real care or love and that the producers had set out to deliberately re-create a sound that had been tried and tested in the 1990′s but had been slowly making a resurgence in the last couple of years, with 2012 being it's biggest year. Before long it was on the front page of Juno (other music outlets are available), it was sat there all shiny with its imitation cover art and a million (mostly bad-dull-beige) DJ's names underneath it all supporting it.